How to set a pixel for a short link?
In Cuttly you can set a pixel to a short link (this feature is dependent on an active subscription plan). Note that adding a pixel changes the redirect type from 301 redirect to HTML meta refresh redirect. The redirect from 301 to HTML meta refresh changes automatically so that the pixel can load when redirecting a short link.

To set a pixel:

1. Log in to your Cuttly account.

2. Go to the list of short links in your dashboard.

3. Click the pixel settings button.





4. The pixel settings form will open.

5. If you have created your saved pixel list, you can select a pixel from the list and then click the "Add +" button.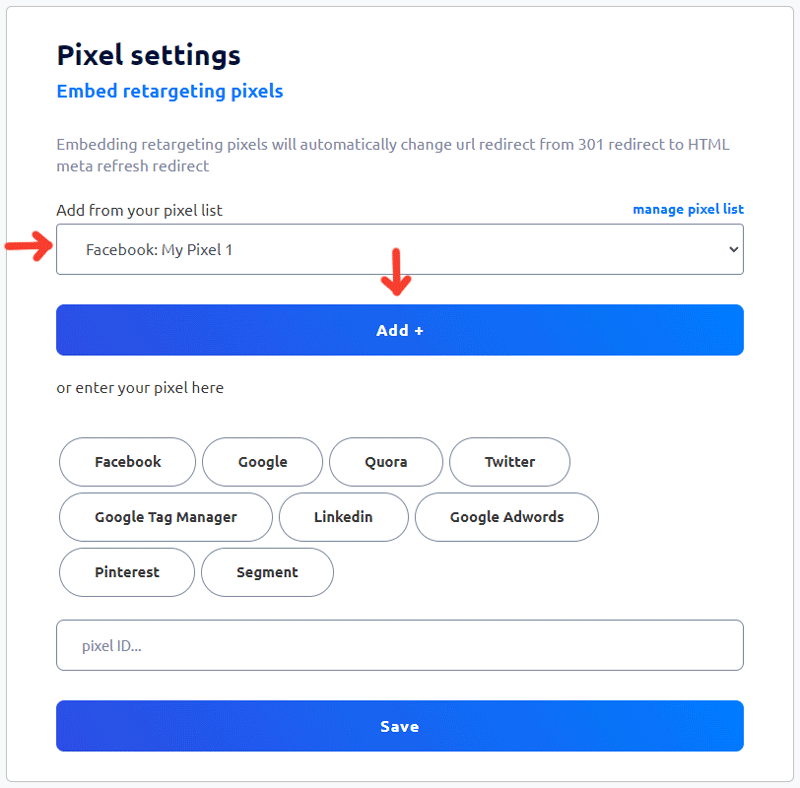 6. You can also add a new pixel without using the pixel list. In the second part of the form, select the website / portal from which you want to add a pixel, and then enter the appropriate pixel ID, which you can download from the website / portal from which you add the pixel. After entering the pixel data, press the button to save changes.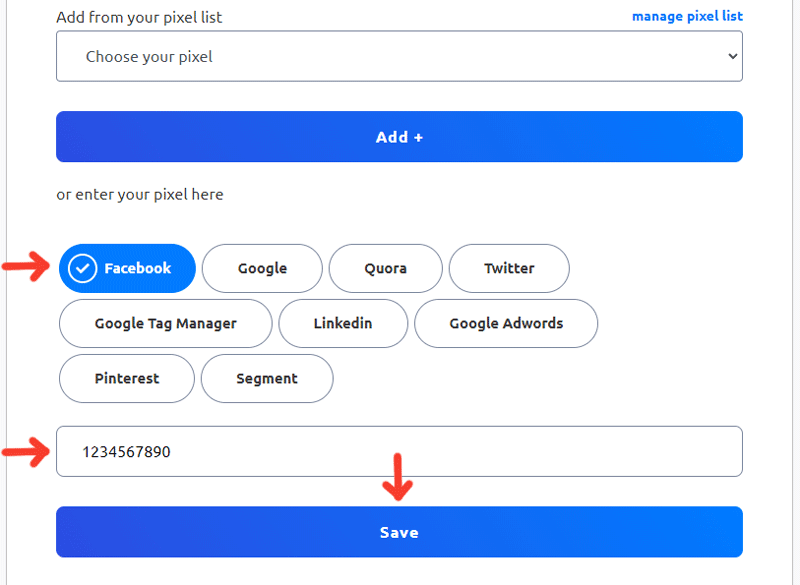 7. After the pixel has been correctly added, it will be visible at the bottom. You can delete it at any time.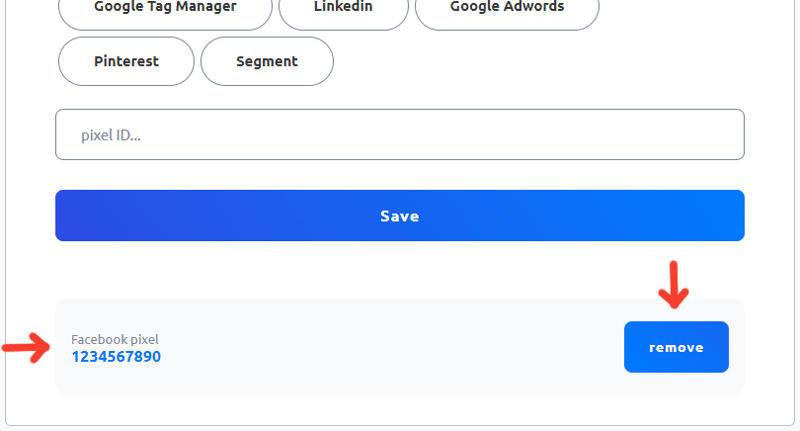 Find out more about the options available in your subscription plan here: Cuttly pricing and features