How to edit the background of a link in bio?
1. Log in to your Cuttly account and go to the Link-in-Bio section.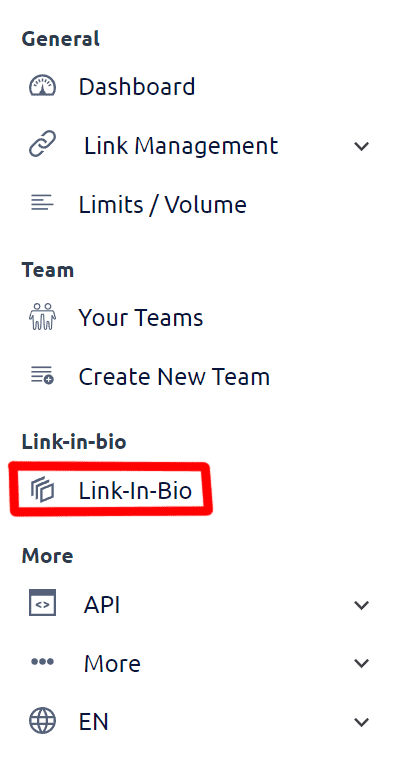 2. Proceed to edit the selected link in bio.





3. Click the "Edit BIO link background" button.





4. A side panel will slide out, where you have 3 background editing options:

a. Predefined styles - gradients: Select the desired gradient and click "Save" to save the changes.





b. Custom color: Choose a color from the color palette. After selecting the color, click "Save" to save the changes.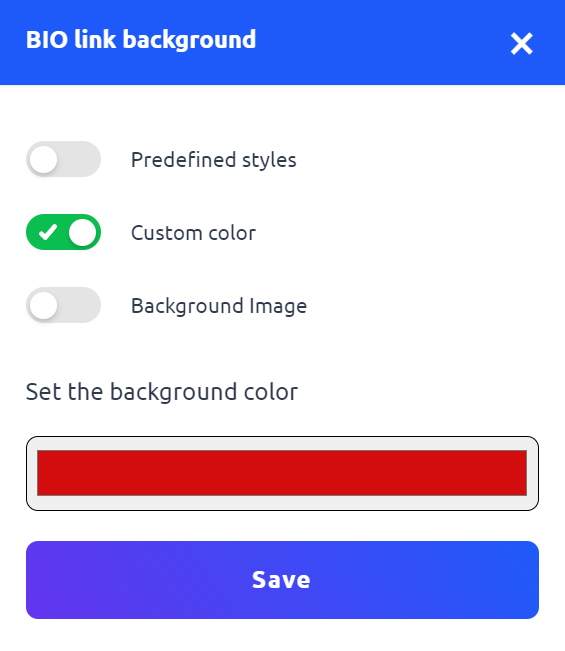 c. Background image: Choose a background image from the image library. The image library is constantly being updated with new backgrounds and images.

For this option, you must select the image and configure options such as:
Background Attachment (normal - inherit, fixed, local): This determines whether the background image scrolls with the content or stays fixed.
Background Position (top, left, center, bottom): This sets the initial position of the background image.
Background Repeat (no repeat, repeat, repeat x, repeat y, space, round): This defines how the background image is repeated, either horizontally, vertically, or both.
Background Size (contain, cover): This controls the size of the background image, either covering the entire area or maintaining its aspect ratio.





5. After making your selections, click the "Save" button to save the changes.


Note: Make sure that the chosen background complements the text colors. If necessary, adjust the text styles to ensure that the text is visible on the selected backgrounds.
Find out more about the options available in your subscription plan here: Cuttly pricing and features